The past few months have been a rollercoaster, to say the least. Work overtook everything and I was putting in crazy hours to the point where, even though I knew there was an end point, I couldn't quite see it.
Several weeks before the project ended, I had ordered a print which for one reason or another took a while to be delivered. On one of the most difficult days in the lead up to my project, it arrived. And whilst I have always been a bit of a believer in fate or at least the notion that 'everything happens for a reason', it was incredibly fortuitous that it arrived that day. Within minutes of opening, it was in a frame and on the wall which is one of the first things that I see when I get in from a long day.
It was one of the best five pounds ever spent, as even though the print is small, the effect and meaning it has are mighty.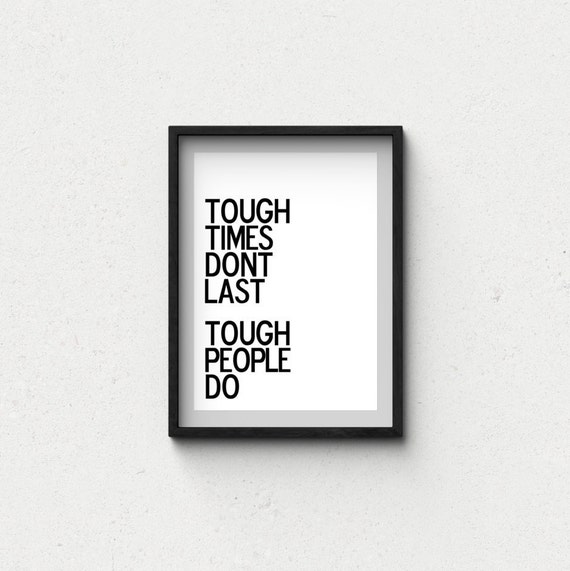 Get your own at InHouseDesignUK